Moog Protokraft Releases Aircraft Qualified Viking Series Ethernet Switch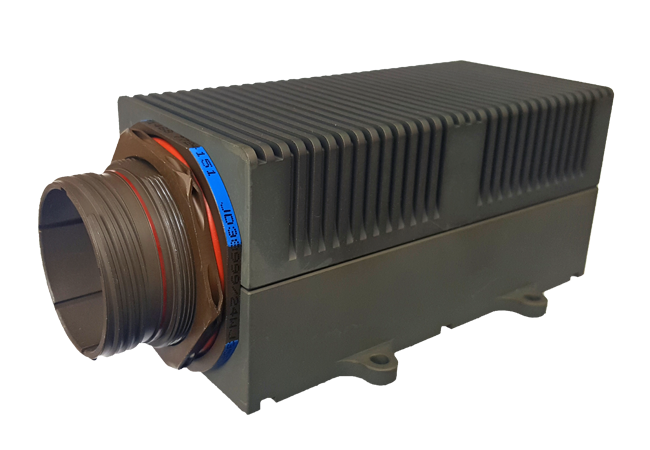 Kingsport, TN, USA – Moog Protokraft, a division of Moog Inc., has announced the availability of the Viking Series L2+ Ethernet switches which have been qualified for military aircraft applications. These ruggedized devices are engineered in accordance with Moog Protokraft's "Extreme SWaP" design philosophy. The Viking 10+2 measures 2.5"x2.5"x4.0" (62x 64x104 cm), weighs 12.0 oz. (340 gr.) and is powered by a 28VDC power supply input (12-36VDC) per MIL-STD-704A.
This series is available as a cutting edge L2+ switch or can be provided as an unmanaged component. Viking Series Ethernet switches are vibration isolated, environmentally hardened products qualified to RTCA/DO-160G and MIL-STD-461F (CE102, CS101, CS114, CS115, CS116, RE102 and RE103). They work seamless with all other Moog Protokraft Ethernet products. The Viking Series Ethernet switches are shock, vibration and immersion resistant per RTCA/DO-160G, while olive drab cadmium plating meets stringent corrosion resistance specifications. Other materials like electroless Nickel or Black Zinc Nickel are also available.
About Moog
Moog Inc. is a worldwide designer, manufacturer, and integrator of precision control components and systems. Moog's high performance systems control military and commercial aircraft, satellites and space vehicles, launch vehicles, missiles, automated industrial machinery, wind turbines, marine and medical equipment.
Moog Protokraft manufactures electronic and optoelectronic components and systems qualified on many military platforms, including: F-16, F-18, F-22, F-35, Grippen, B-52, C-130, P-8, KC390, V-22, AW101 Merlin, UH-60, LCS, MK-15, WIN-T, PATRIOT, MRAP, JLTV, AN/TPS-80, AH-64, RQ-4 Global Hawk, MQ-1 Predator, MQ-9 Reaper, MQ-8 Fire Scout, among others.